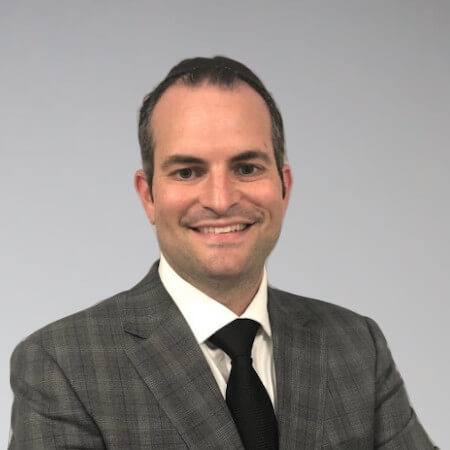 Daniel Popowitz, DPM
Podiatrist / Foot & Ankle Surgeon
Dr. Popowitz, a Podiatrist and Foot and Ankle Surgeon, specializes in all aspects of podiatric medicine and surgery. An alumnus of Yeshiva University in New York, Dr. Popowitz received his Bachelor of Science in Economics with Magna Cum Laude honors. He then received his Doctor of Podiatric Medicine degree from the New York College of Podiatric Medicine in New York City. Dr. Popowitz completed a three-year comprehensive foot and ankle surgical residency at Montefiore Medical Center, University Hospital for the Albert Einstein College of Medicine in New York. Dr. Popowitz was trained by both Podiatric Surgeons as well as many Orthopedic trauma, pediatric and foot & ankle Surgeons. Before coming to the Center for Musculoskeletal Disorders, Dr. Popowitz was a member of the Center for Orthopedic Specialties at Montefiore for over five years where he had over thirty thousand patient encounters, and worked closely with his Orthopedic colleagues. Dr. Popowitz is Board Certified by the American Board of Foot and Ankle Surgery.
SPECIAL SERVICES
Dr. Popowitz treats all types of foot and ankle conditions, both surgical and non-surgical. He has a passion for reconstructive foot and ankle surgery, sports medicine, trauma, and revision foot surgery. He performs a variety of surgical procedures, often using minimally invasive techniques which allow for a quicker time to recovery.
HOSPITAL/SURGICAL CENTER AFFILIATIONS
Northwell Health: LIJ Forest Hills and LIJ New Hyde Park
Englewood Health
Holy Name Medical Center
Hudson Regional Hospital
PROFESSIONAL AFFILIATIONS
Fellow – American College of Foot and Ankle Surgeons
PRESENTATIONS
He published articles in medical journals on bunion deformities and Achilles tendinitis.
He routinely lectures to residents and fellow podiatrists.
Rate Dr. Popowitz