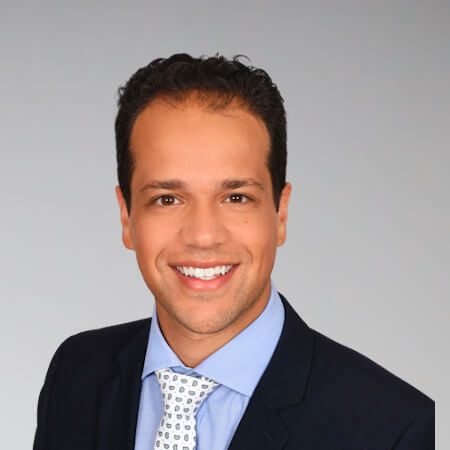 David Mandil, DPM
Podiatrist / Foot & Ankle Surgeon
A Brooklyn native, Dr. David Mandil completed his undergraduate training at CUNY Brooklyn College with a Bachelor of Science in Psychology with Magna Cum Laude honors.
He received his Doctor of Podiatric Medicine degree from the New York College of Podiatric Medicine in New York City. Dr. Mandil then completed his Foot and Ankle Surgical residency at Lenox Hill Hospital in Manhattan serving as Chief Resident in his third year. At Lenox Hill Hospital, Dr. Mandil trained with many of New York's best Foot and Ankle specialists in both the Podiatric and Orthopedic specialties.
During his residency he developed a considerable interest in the management of traumatic and sports related injuries to the foot and ankle. Dr. Mandil treats all manner of foot and ankle pathologies, but he has a passion for using minimally invasive techniques, minimal incisions , as well as the use of arthroscopy which helps avoid large incisions, scarring, and speed up recovery times. He is board qualified by the American Board of Foot and Ankle Surgeons as well as the American Board of Podiatric Medicine and an Associate of the American College of Foot and ankle Surgeons.
Rate Dr. Mandil