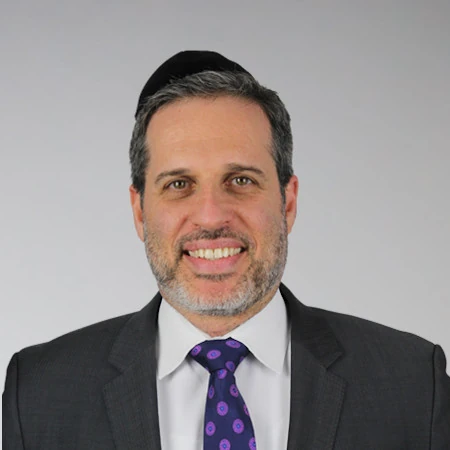 Jonathan D. Lewin, MD
Orthopedic Spine Surgeon
Jonathan D. Lewin is an alumnus of the Yeshiva College where he earned his Bachelor of Arts degree in 1989.
In 1993 he graduated from Albert Einstein College of Medicine with his Doctorate in Medicine.
Between 1994 and 1998, Dr. Lewin completed his Orthopedic Surgery Residency at the Montefiore Medical Center. Following his residency, he also completed his Pediatric and Adult Medicine Surgery Fellowship at the Shriner's Hospital of Philadelphia, Temple University Hospital, Cooper University, and Jefferson University Hospital.
Dr. Lewin is licensed to practice medicine in several states including New York, New Jersey and Pennsylvania. He is currently a Diplomate of the American Board of Orthopedic Surgery and is the Director of Spine Surgery at Hudson Regional Hospital in Secaucus, New Jersey.
Special Services
Dr. Lewin is one of the few doctors in the states of New York and New Jersey who is experienced in performing Endoscopic Fusion Surgery.
Endoscopic Fusion Surgery is a minimally-invasive spinal surgery that can be used to correct:
Degenerative Disc Disease
Spondylolisthesis
Scoliosis and other disorders of the spine
This method of surgery reduces patient trauma and scarring associated with traditional surgery by minimizing prolonged muscle retraction, incision size and blood loss. The process preserves healthy muscle and soft tissue while reducing post-operative pain and recovery time. Patients are able to leave the hospital sooner, with less pain and can usually return to their normal daily routine within weeks. Endoscopic Fusion Surgery requires the surgeon to insert a camera through a small incision approximately 1cm in length. Dr. Lewin's method is a combination of traditional and modern techniques to individualize spinal care for each patient, culminating in the least traumatic solution.
Dr. Lewin's Subspecialty of Spinal Disorders includes treatment of:
Cervical Spine
Thoracic Spine
Lumbar Spine
Hospital / Surgical Center Affiliations
Hudson Regional Hospital
Englewood Hospital
Holy Name Hospital
Mount Sinai Medical Center (Manhattan)
Beth Israel Surgery Center
North Shore Forest Hills Hospital
Professional Affiliations
Sephardic American Medical Society (SAMS)
Presentations
Sedgwick Claims Management Services (Eastern Region)
Webinar on March 3 Central Jersey Claims Association, Trenton NJ live presentation
Nov 18 Procura Management/Cranford, NJ live presentation
October 2010 Grand Rounds at Holy Name Hospital /Teaneck NJ
Feb 15 NY Sanitation Department / NYC
December 4 Joint presentation with Dr Friedman/Teaneck NJ -December 9
Rate Dr. Lewin