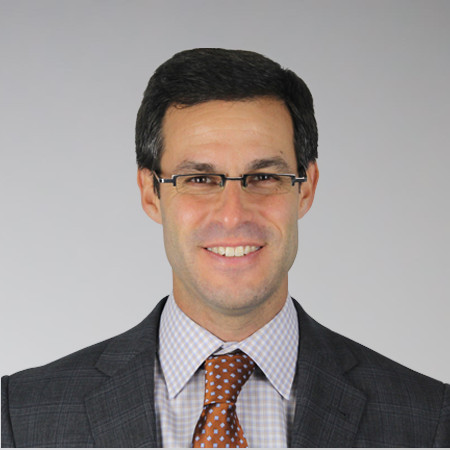 Michael Horowitz, MD
Orthopedic Hand Surgeon
Dr. Horowitz is well trained in all aspects of upper extremity surgery, and specializes in injuries to the hand, wrist and forearm, arthritis of the hand & wrist, hand and wrist fractures, microsurgery, as well as common problems such as carpal/cubital tunnel syndrome, trigger fingers, tennis elbow and more. He often noninvasive and minimally invasive techniques to restore full function with minimal scarring. His trauma experience includes upper extremity fracture care, the treatment of vascular, nerve and tendon injuries and the replantation of amputated parts. He is certified in Advanced Trauma & Life Support. Dr. Horowitz has authored numerous articles in peer-reviewed medical journals, and has presented at national and international medical conferences.
Dr. Horowitz received his undergraduate degree from CUNY Queens College, graduating magna cum laude with honors, and was also distinguished by being inducted into the prestigious Phi Beta Kappa honors society and receiving Honors in Mathematical and Natural Sciences. He attended medical school at the State University of New York Downstate at Brooklyn.
Dr. Horowitz completed his surgical residency at Staten Island University Hospital with distinction as Chief Resident and received the hospital wide Service Excellence Award. While at Staten Island University Hospital Dr. Horowitz also successfully completed a fellowship in Burn Surgery. He spent time during his residency as a member of the Graduate Medical Education Committee, intimately involved in resident education, as well as the hospital's governing Medical Executive Committee.
After completing his surgical residency, Dr. Horowitz received fellowship training in Hand and Upper Extremity Surgery at the University of Connecticut Combined Hand Surgery Fellowship where he was involved in multiple research projects and presented his research at nationally and internationally.
Dr. Horowitz is double board-certified by the American Board of Surgery in General Surgery and Hand Surgery, and is additionally fellowship trained in Burn Surgery. He is a member of the American Association for Surgery of the Hand, New York Society for Surgery of the Hand, Medical Society of the State of New York, New York State Troopers Police Surgeons Group and he is a Fellow of the American College of Surgeons.
Special Services (adult and pediatric)
Carpal tunnel syndrome
Cubital tunnel syndrome
Trigger fingers
De Quervain's tendinitis
Tennis Elbow
Hand, wrist & forearm fractures
Cysts
Arthritis
Mallet finger
Dupuytren's disease
Minimally invasive surgery
Arthroscopy
Microsurgery
Traumatic amputations
Nerve injuries
Tendon injuries
Work related injuries
Automobile & motorcycle injuries
Sports injuries
Hospital/Surgical Center Affiliations
Mount Sinai Hospital
Northwell Lenox Hill Hospital
Northwell Forest Hills Hospital
Englewood Hospital and Medical Center
SUNY Downstate Medical Center
Rate Dr. Horowitz