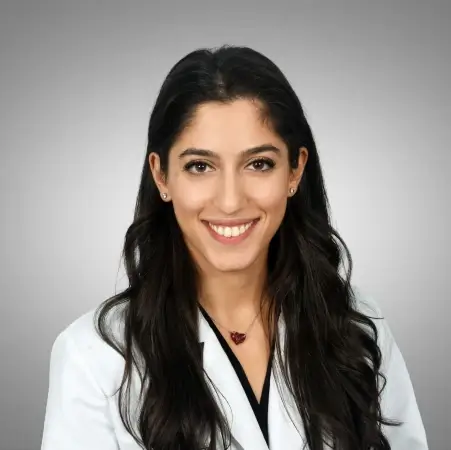 Yasmin Sarraf, DPM
Podiatrist / Foot & Ankle Surgeon
Dr. Yasmin Sarraf is a board-qualified foot and ankle surgeon at The Center for Musculoskeletal Disorders. She completed her residency training at The Long Island Jewish Medical Center and North Shore University Hospital, with extensive training in trauma, arthroscopic surgery, as well as forefoot and rearfoot reconstruction surgery. Dr. Sarraf completed her undergraduate degree at New York University, receiving a Bachelor of Arts in Psychology. She continued her medical studies at The New York College of Podiatric Medicine where she received her Doctoral Degree.
Dr. Sarraf is proud to have been the recipient of multiple academic awards and prestigious scholarships throughout her stellar academic and professional career.
Dr. Sarraf's interest in Podiatry stems from her own personal journey in foot care. Her approach in providing care is rooted in the development of trust with each of her patients and determination to achieve the best outcome for them. Dr Sarraf treats all types of foot and ankle pathologies with a special interest in sports related injuries and minimally invasive surgery.
Hospital / Surgical Center Affiliations
LIJ New Hyde Park
LIJ Forest Hills
Lenox Hill Hospital
North Shore University Hospital
Hudson Regional Hospital
Professional Affiliations
American College of Foot and Ankle Surgeons
American Board of Podiatric Surgeons
Rate Dr. Sarraf